Dee Williams & her tiny house will be here at Vintage on September 6th!



 

  

Come meet nationally acclaimed author Dee Williams & tour her tiny house here at Vintage on Saturday, September 6th! House tours will run from 2-3pm, & you'll have the chance to hear Dee speak & answer questions from 3-4:30pm. Be sure & get this in your calendar! We are able to offer The Big Tiny for pre-order, as well.

Even if you're not thinking of living in a house this small, the book is a joy to read. It is a story of amazing strength and vision, interspersed with stunning hilarity and jaw-dropping moments of I-can't-believe-she-did-that! You'll want to meet this gifted gal, if just to congratulate her! (Who knows what she'll inspire YOU to do?)

We are very grateful to Clark County Environmental Services & the Green Neighbors Program for sponsoring this event, which they have announced in their August newsletter, found here. You can read more about The Big Tiny over at Portland Alternative Dwellings, & there is a really wonderful article/photo slideshow about Dee & her tiny house at the New York Times. We hope that you are as excited as us about meeting this wonderful Northwest writer & catching a glimpse of the inspiring & burgeoning tiny house movement!  
Pre-Orders
Pre-Order These Hachette Titles Today...

and we will knock 20% off the cover price for you.

Just enter the code "Henry" in the coupon section.
Vintage Books' Book Club
Are you itching to discuss books? Want some stimulating conversation?
Join the Vintage Books Book Club. Come into the store to save 10% off the new copy.
The next book selected is :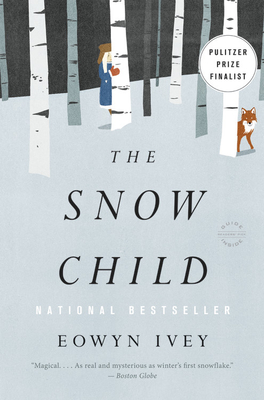 The Snow Child by Eowyn Ivey:
Alaska, 1920: a brutal place to homestead, and especially tough for recent arrivals Jack and Mabel. Childless, they are drifting apart--he breaking under the weight of the work of the farm; she crumbling from loneliness and despair. In a moment of levity during the season's first snowfall, they build a child out of snow. The next morning the snow child is gone--but they glimpse a young, blonde-haired girl running through the trees. This little girl, who calls herself Faina, seems to be a child of the woods. She hunts with a red fox at her side, skims lightly across the snow, and somehow survives alone in the Alaskan wilderness. As Jack and Mabel struggle to understand this child who could have stepped from the pages of a fairy tale, they come to love her as their own daughter. But in this beautiful, violent place things are rarely as they appear, and what they eventually learn about Faina will transform all of them.